This evening, IT'S ALL ABOUT YOU
Rooted•In is about seeing old friends and enjoying new experiences. We have two very fun evenings planned, and it all happens right down town. Feel free to take advantage of all that Austin, Texas has to offer.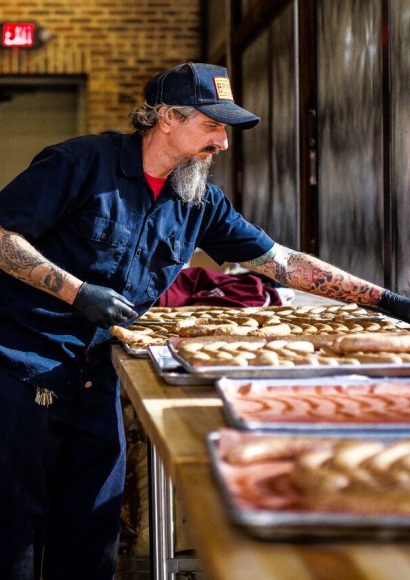 Our first evening of fun will be held at Bangers, which is just a 3-minute walk from the hotel. At the end of the day, Banger's is all about being a wonderful place to eat, drink and hangout. Not too rowdy, not too laid back, just a good old-fashioned good time.
Get ready to relax, hang out with your colleagues and eat some amazing Austin food. This evening is all about getting Rooted•In FUN!
79 RAINEY STREET
AUSTIN, TX
512 – 386 – 1656
Rooted•In You Celebration
Our Rooted•In You Celebration will start at 6 PM and be held at Hotel Van Zandt's beautiful pool deck! Kick back and relax after two full days of learning with great food, drinks, live music and friends. This event is all about celebrating you!